Annual Report Design
Design + Print + Digital Publication

Need help designing your organisation's Annual Report? You might also call it an Annual Review or Impact Report. Either way this important document provides the perfect opportunity to communicate what's happened over the past year and what you have planned for the future. Normally created to communicate with your existing funders, shareholders, trustees, members e.t.c. It can also be used as a brilliant marketing tool for informing all audiences about your activities and success. This makes it well worth investing your time in a great looking Annual Review.
Our job is to design a document that engages with your particular audiences, allowing them to clearly understand the key messages and points you want to put across. See below for exactly how we can help and examples of our previous work.
Our design studio is structured to allow us to work on the very smallest up to the very largest projects. We work with organisations of all sizes and love working with charities. If you have charitable status we'll be generous with our time, to help maximise your budget.
Our designers each have over 20 years experience working on editorial layouts and Annual Reviews. You're in experienced hands, expect impressive concepts, accuracy and attention to detail. We're approachable when it comes to feedback and we don't push our own house style. We're here to produce the most appropriate design solution to suit your brand.
If you need help creating the content for your Annual Report we can provide photography, illustration, diagrams, info graphics and copywriting. If you prefer to supply all text and images yourself then we'll get straight to work on the layout.
We know what it's like, you plan ahead, but other things take priority. You've been delayed and now you need this fast. We can work very quickly if we need to. This won't impact on the quality of the finished product, your report will still look amazing. More time gives you the chance to source content based on ideas we've shared with you. It also allows us to present ideas that take longer to create.
Once your annual report is created, we can provide a quotation for printing. As part of the planing process we will discuss different sizes and shapes along with advice on paper stocks. There's a wide range of materials and finishes to choose from, we only recommend FSC certified products. We will also consider paper weights and how this can impact on postage costs when you come to distribute your printed report.
A digital version of your Annual Report is useful for emailing or making available on your website. A page turn version with added links and extra content like image galleries and video enhances the content even further. Some clients just publish a digital version, only printing a brief teaser document to push people online.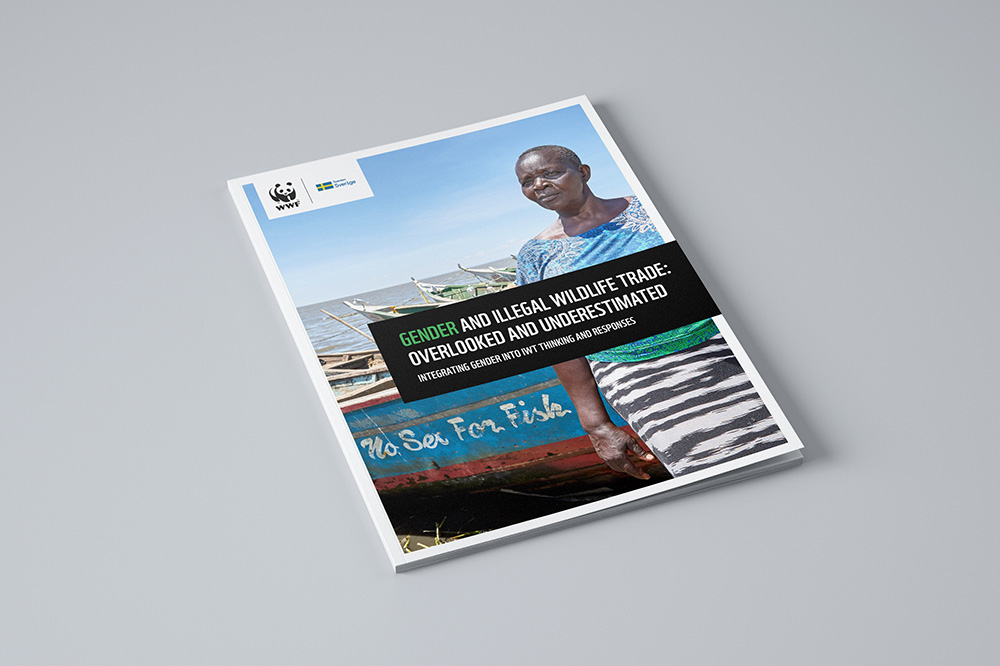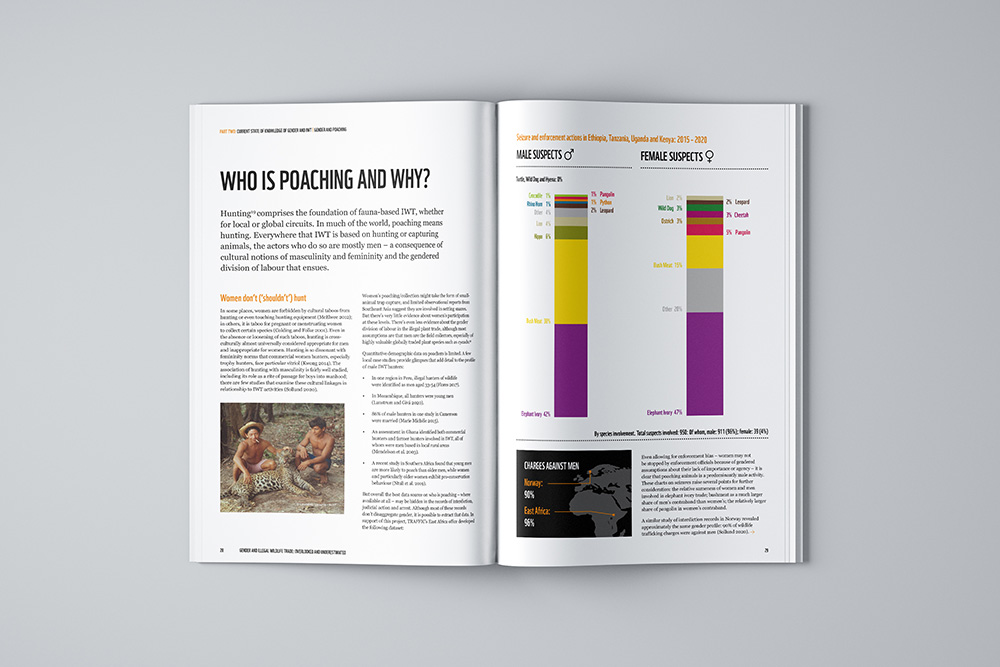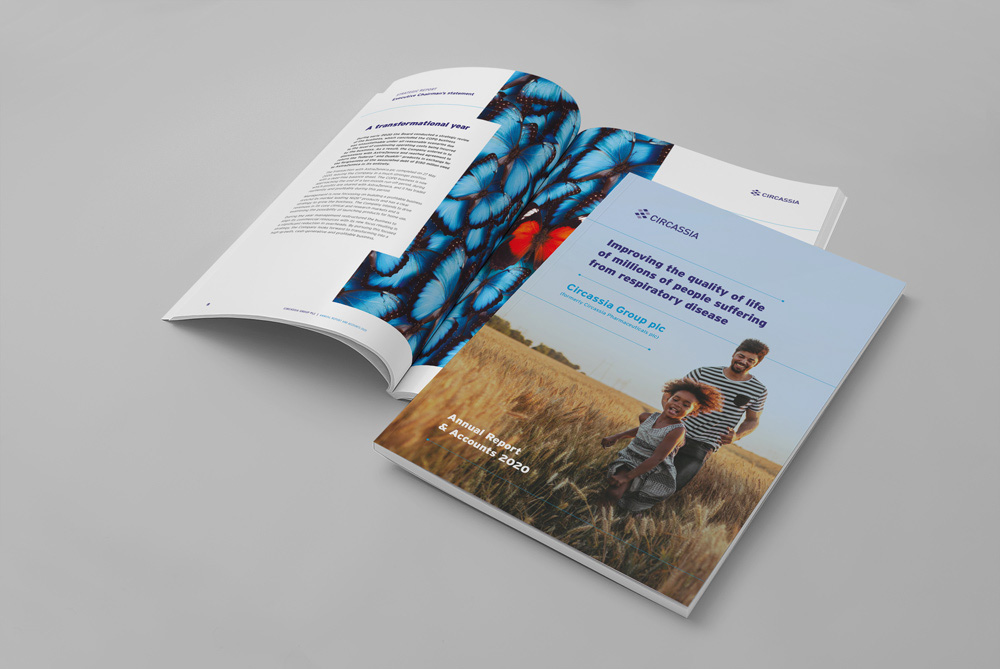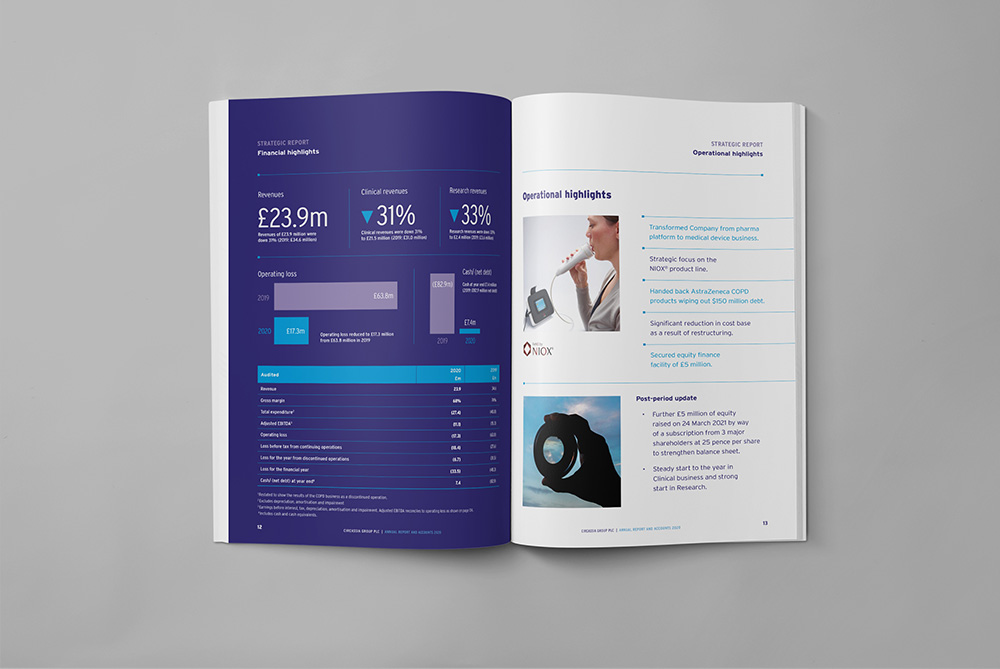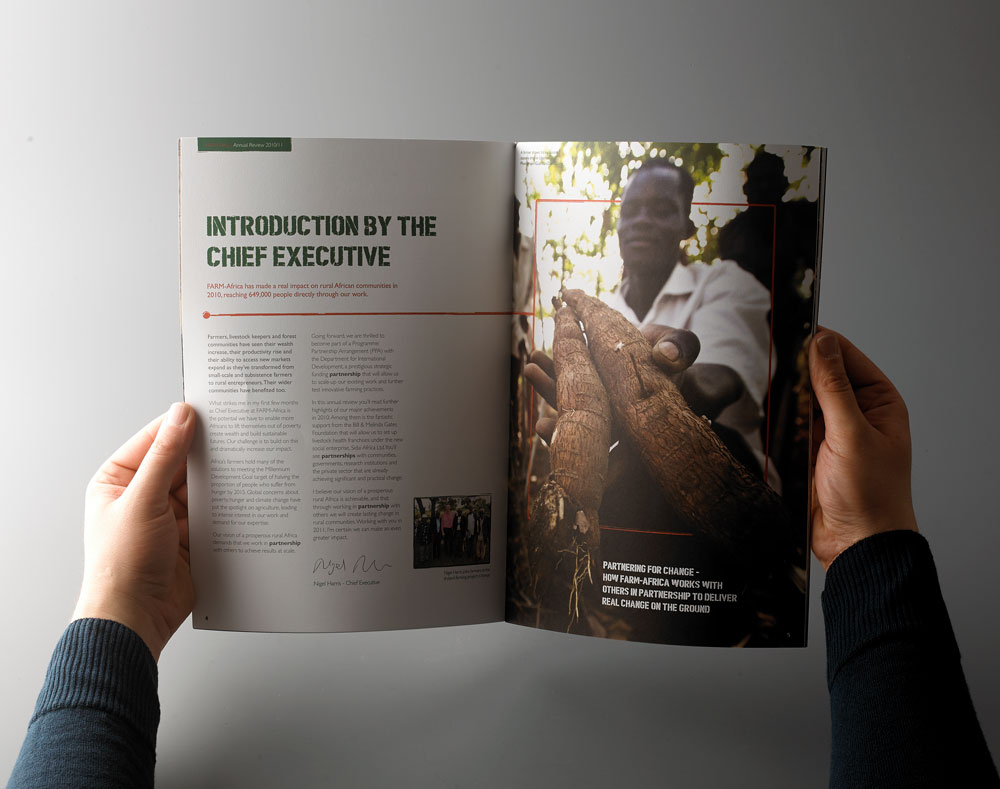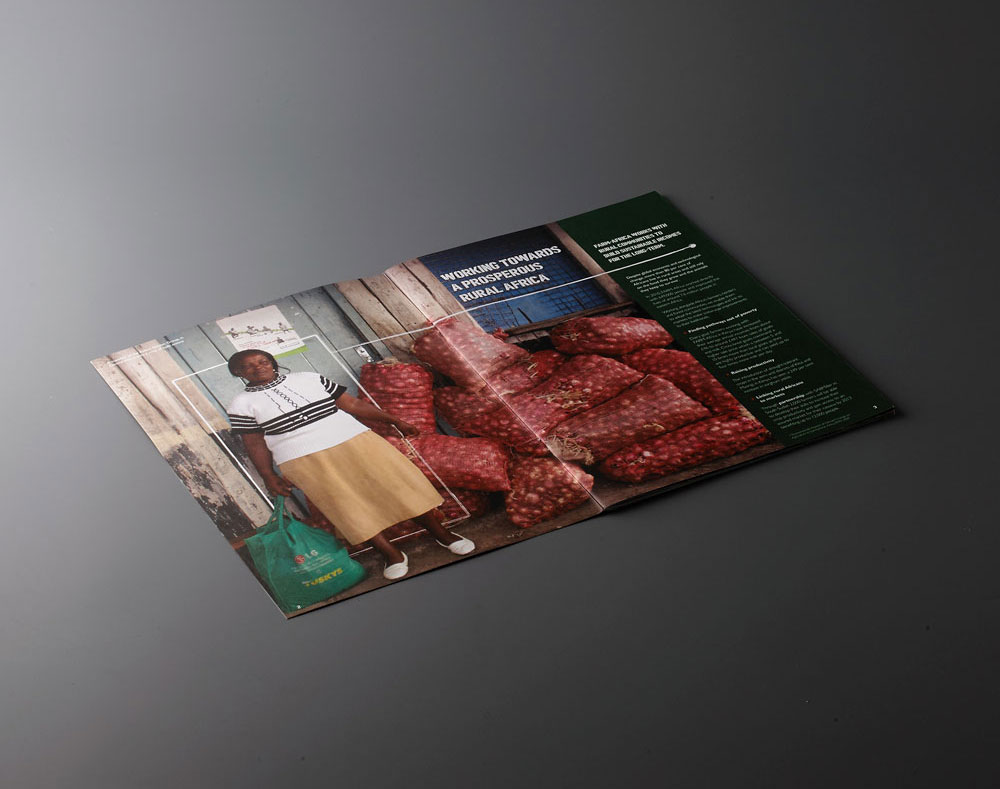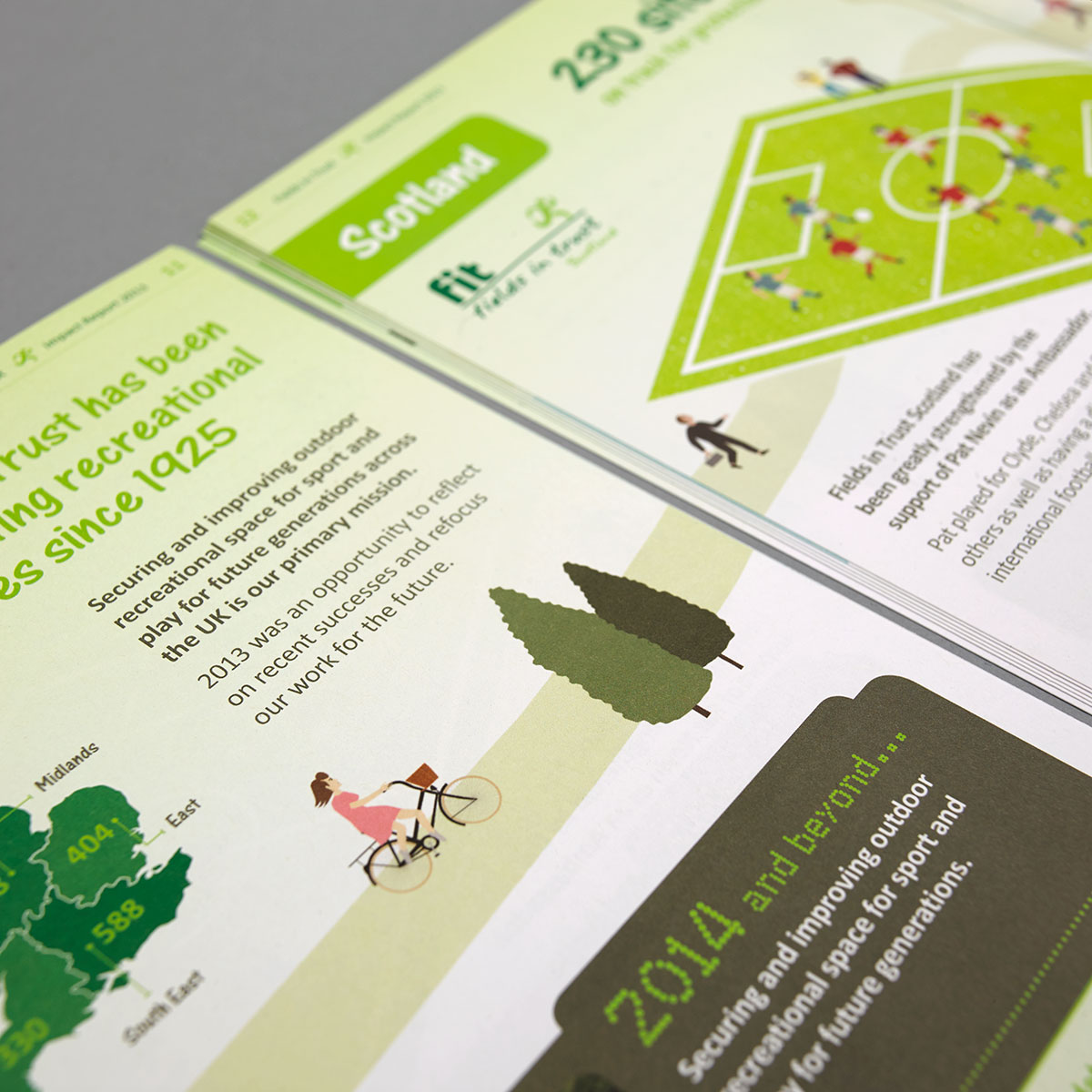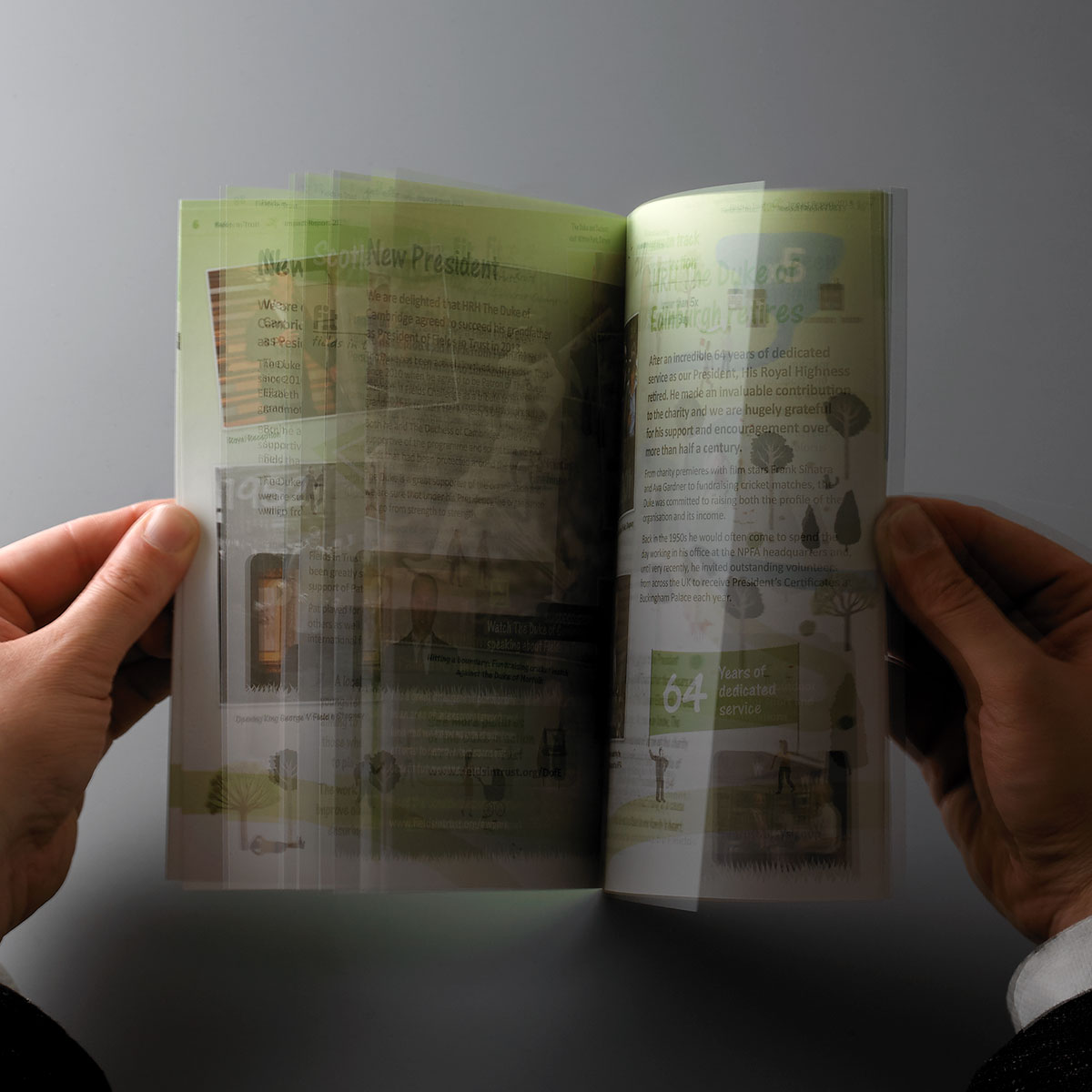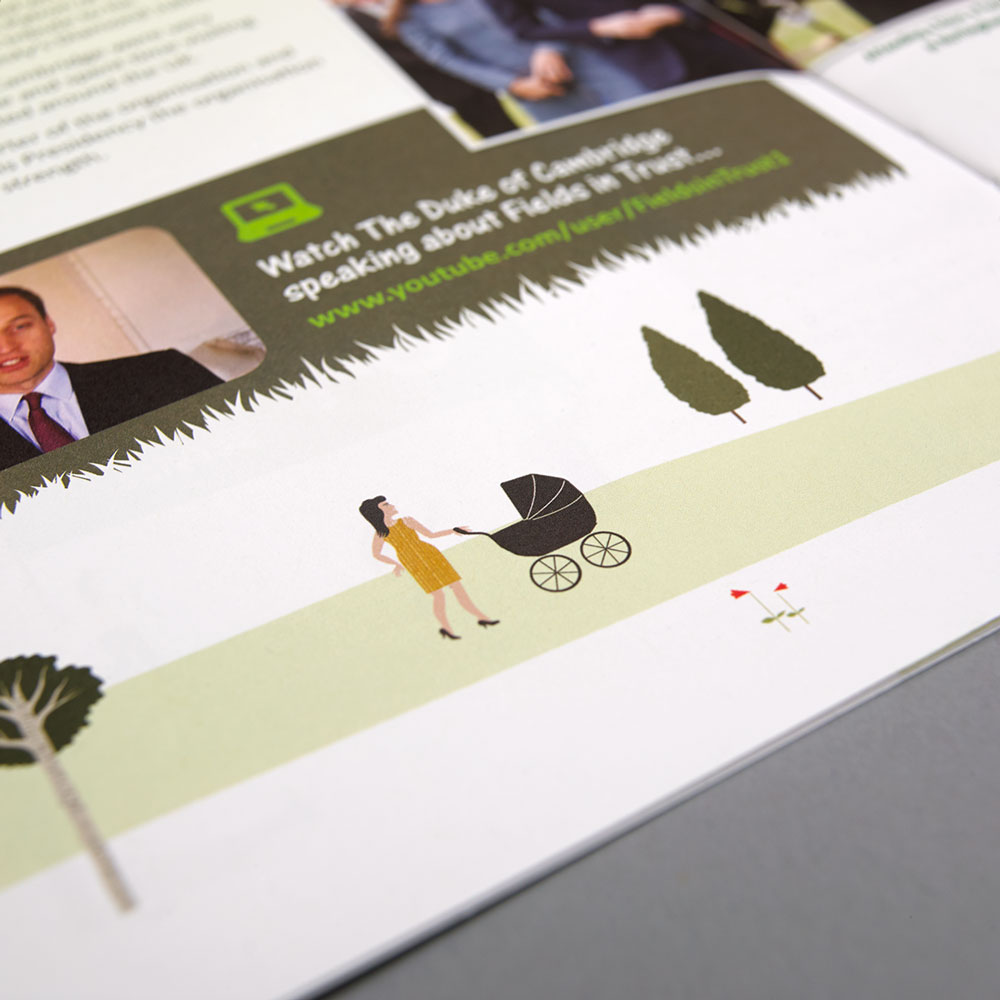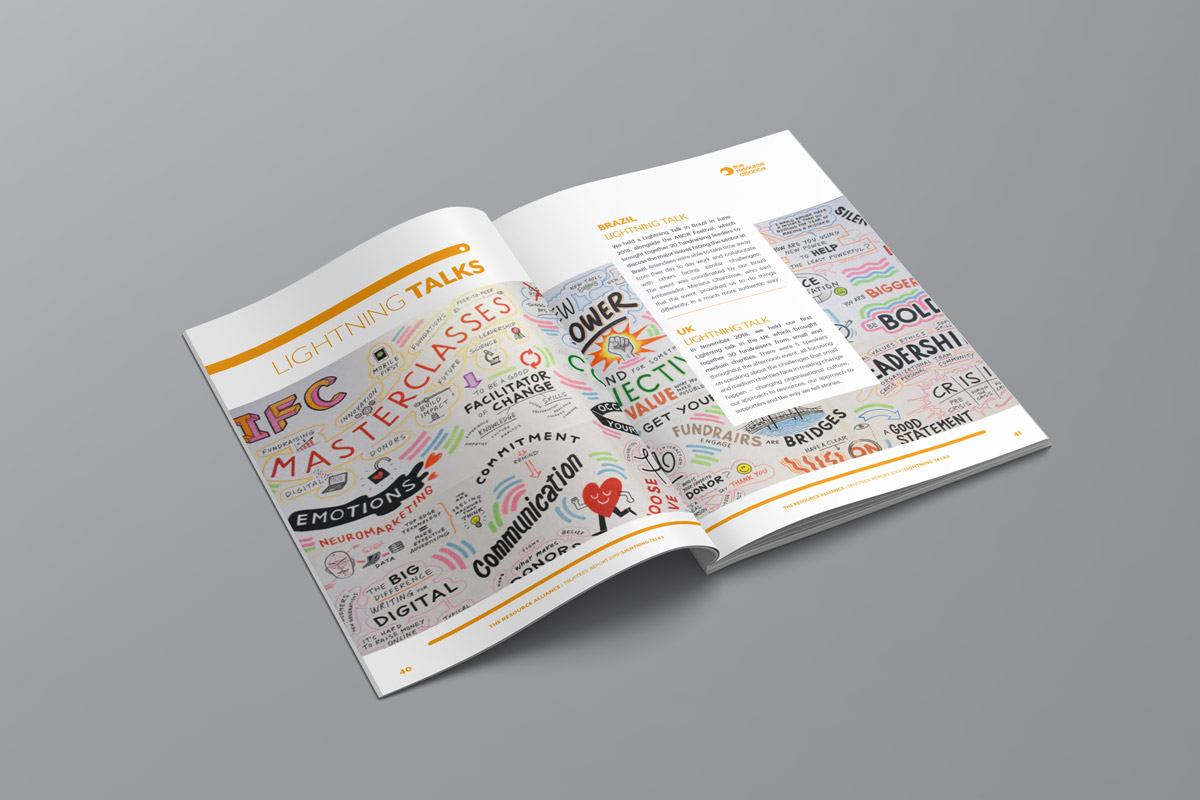 "Pinup have designed and printed our Annual Report every year for the past seven years. Each time we need new ideas and a fresh design, we're always delighted with the results."

Communications Manager

National Charity
We're always happy to talk through details and answer any questions. Please give us a call or drop us an email to request a quotation.
The best way to see our work is to receive our printed portfolio, request a copy here
PRINTED PORTFOLIO