This helpful guide provides further details on how to care for the Cactus we recently sent you.
If you've wondering why we have cactus care instructions on our website, we'll explain at the end of this article.
Good news…
Caring for your new cactus is very easy and requires minimal maintenance. It should be perfectly happy with just a touch of water from time to time. If it seems to be suffering, or you want to make sure it flourishes to it's full potential then follow the more detailed steps below.
We've researched this information as best we can, but as you know, we're not horticulturalists! So if we've inspired you to become serious cactus cultivators then we'd suggest you carry out some more research and grab a book written by and expert.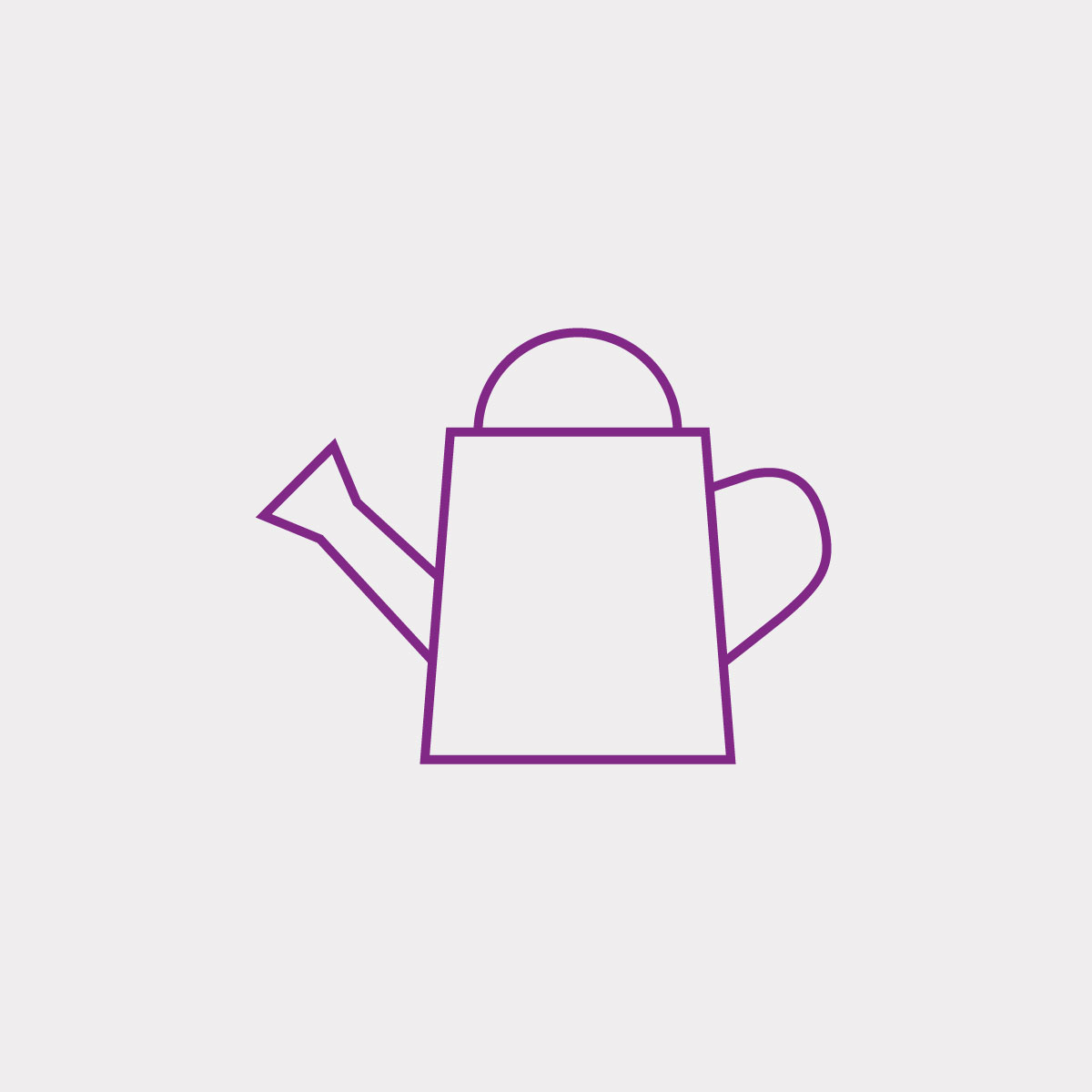 Watering
Famous for growing in arid conditions, your cactus likes it dry. Water sparingly, when the soil becomes bone dry. Avoid getting water on the cactus stems. The concrete cactus pot doesn't have any drainage holes, this makes it harder to avoid over watering, so take extra care not to over do the H20.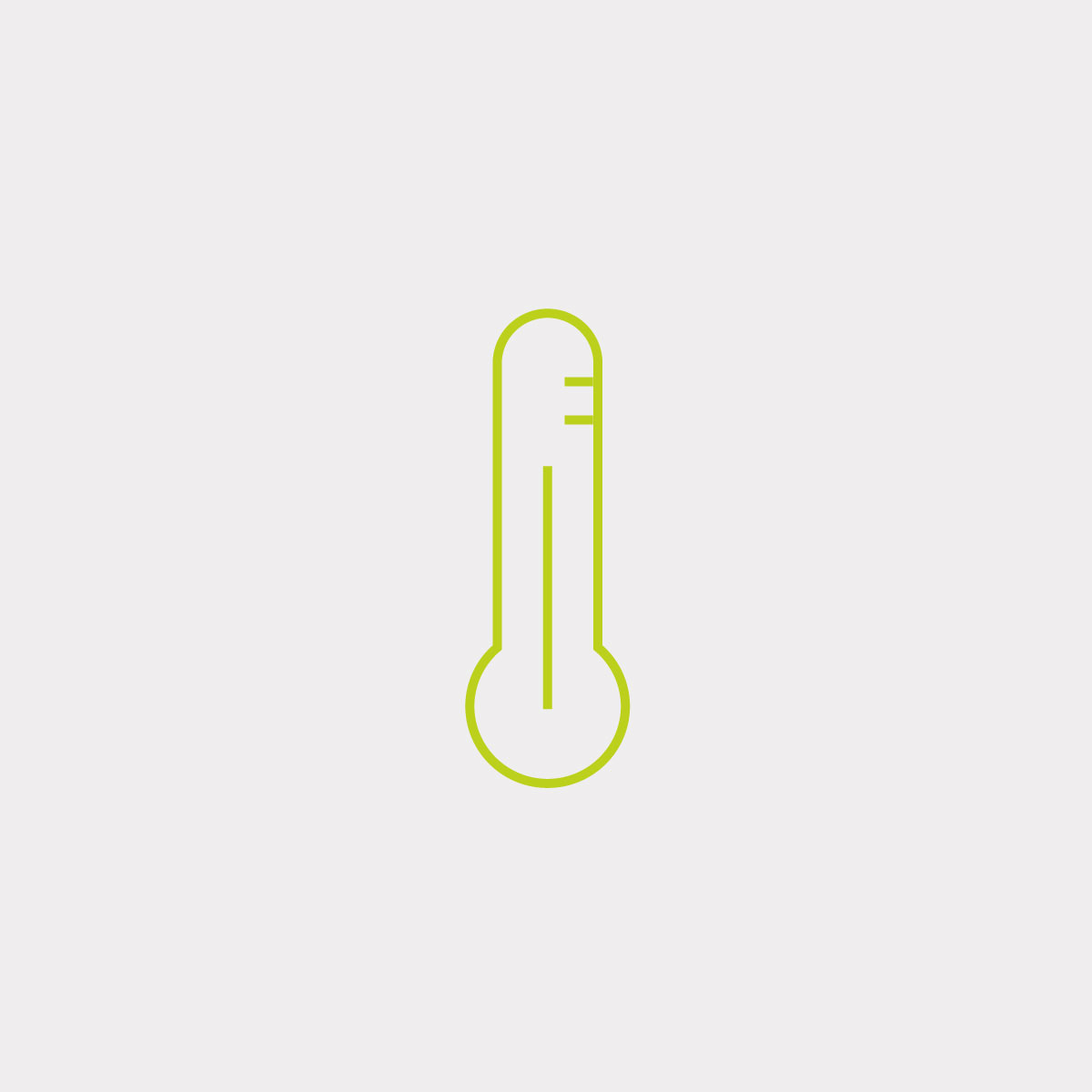 Temperature
Ideal temperature is anything between 16 – 30 oC, just right for a centrally heated home or office. Your cactus won't mind the occasional drop to lower temperatures, provided warmth is provided shortly afterwards. Think of typical dessert conditions, it can get very cold at night, but the next day it's hot again, never any prolonged cold spells.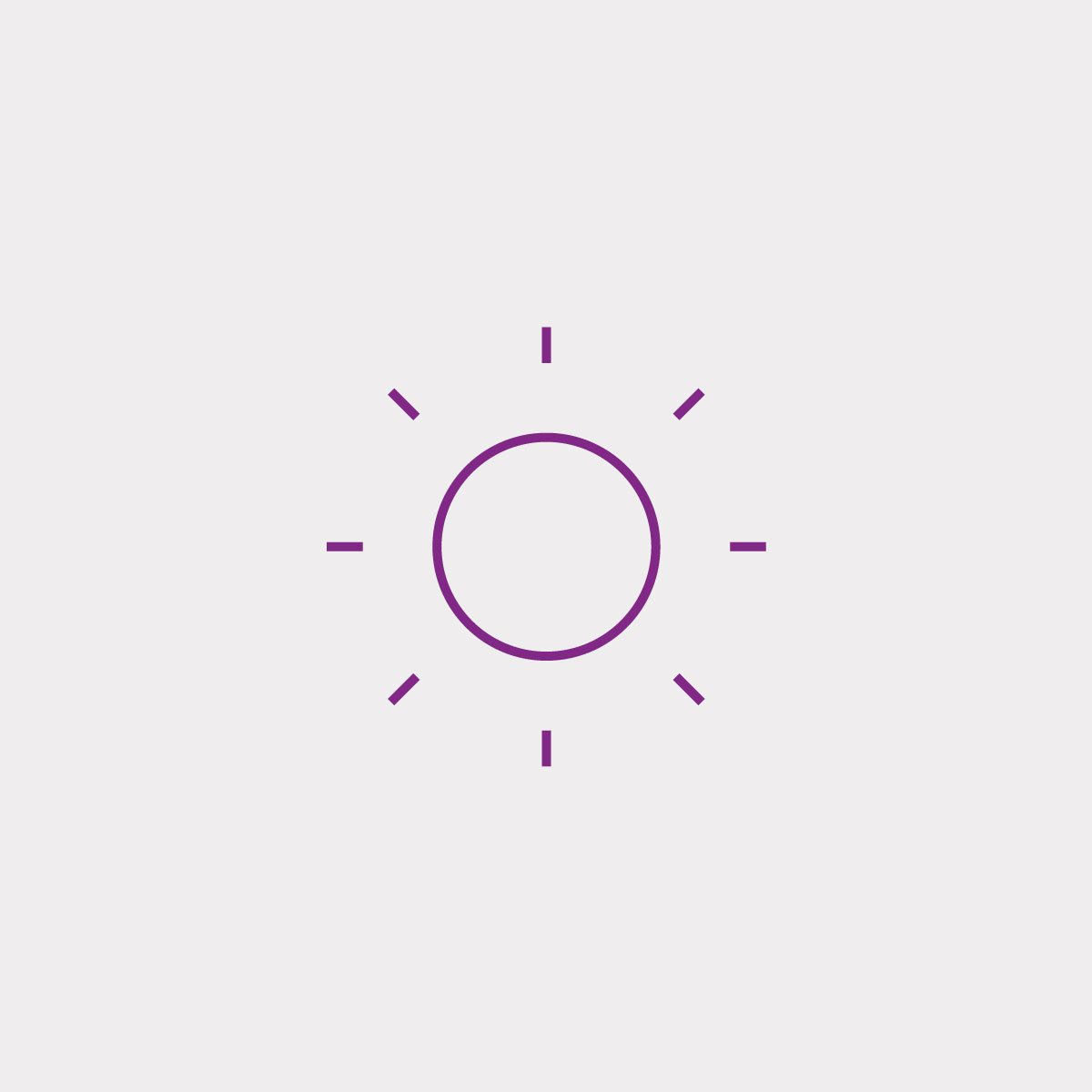 Position
Happy with any amount of sunlight, full on direct sun, or indirect sunlight. Be aware that your cactus will grow towards the light if there's not quite enough, this can make it look a bit weird as it will become stretched out. Be careful of cold drafts and avoid placing directly under the office air conditioning outlet, where it might receive icy blasts of air throughout the day.
Feeding
Fertilising once a month will be greatly appreciated and only needs to be done in spring and summer. During the colder, darker months your cactus won't be growing as much, so don't feed. Slightly moisten the soil before feeding. Use a specialist succulent/cactus feed, which are easy to obtain from garden centres.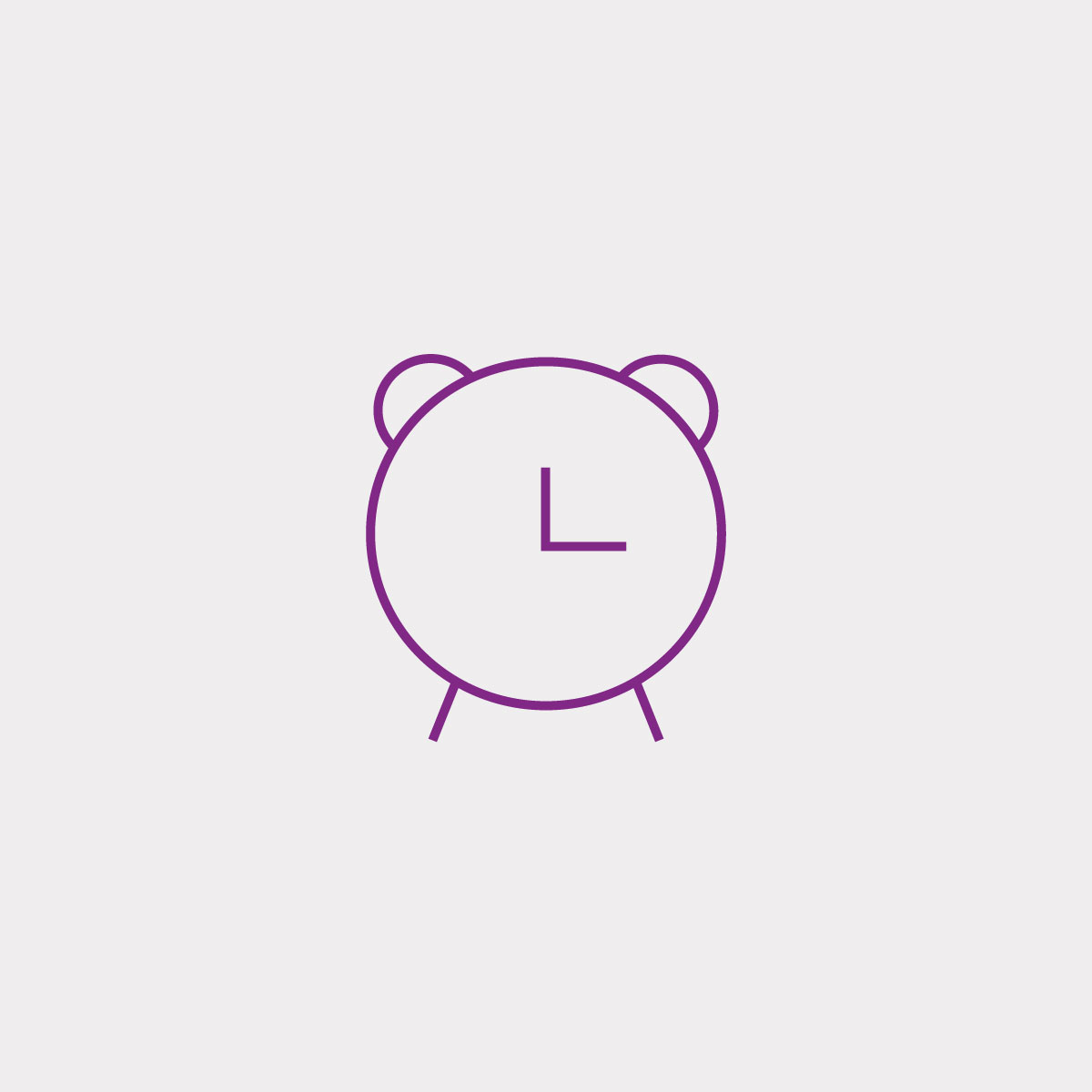 Seasons
During the autumn and winter your cactus will chill out and rest, this helps it cope with the colder temperatures and reduced light. Growing indoors, it can be hard for the cactus to know what time of year it is. To help it realise it's time to sleep, ease up on the watering in the autumn, technically you can stop watering completely in the winter, but the pot is quite small and central heating will dry the soil quickly, so continue to water, but much less frequently than in spring/summer.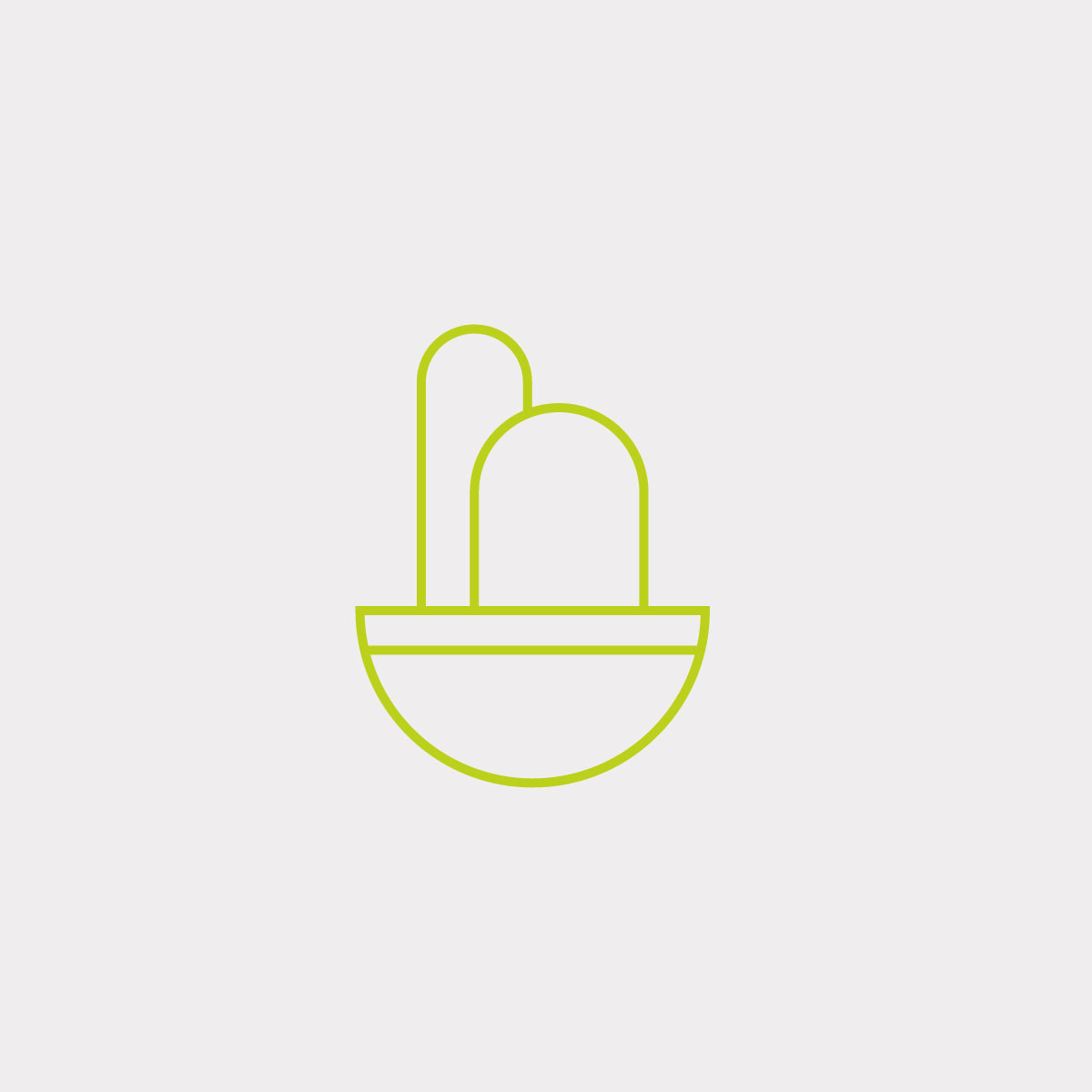 Repotting
Cacti are slow growing, but there will come a time when your plant outgrows the pot, nutrients in the soil will also become depleted. After 12 months consider re-potting, you can use your old pot to grow something new. Potting should be done in the spring, selecting a pot that's only slightly larger than your cactus, nothing too big which will be very easy to over water. Take small steps up, not big leaps. Use a specialist compost intended for use with Cacti. This is a good point to expand your knowledge and seek some further advice.
Good luck
If you've read all the way to here, then your cactus looks like it's in safe hands. If the unthinkable should happen and your cactus doesn't make it, please get in touch as we have several dotted around our studio so we can send you a replacement.
The perfect sustainable promotional gift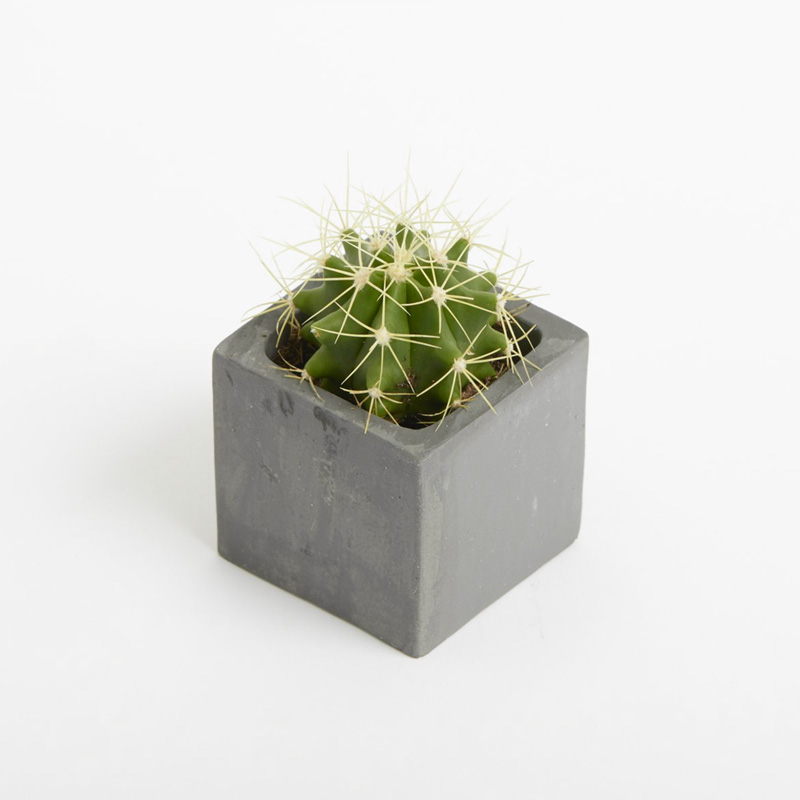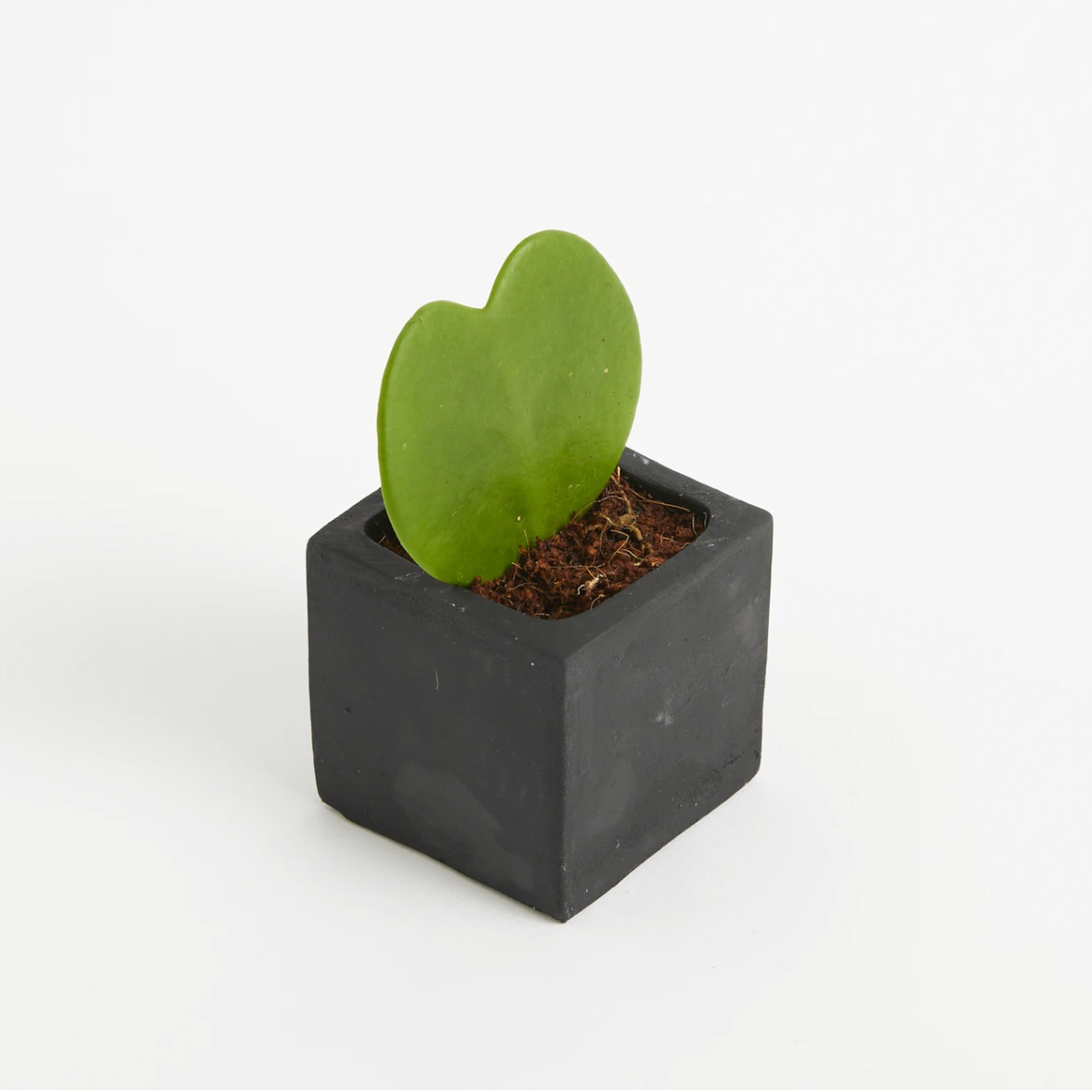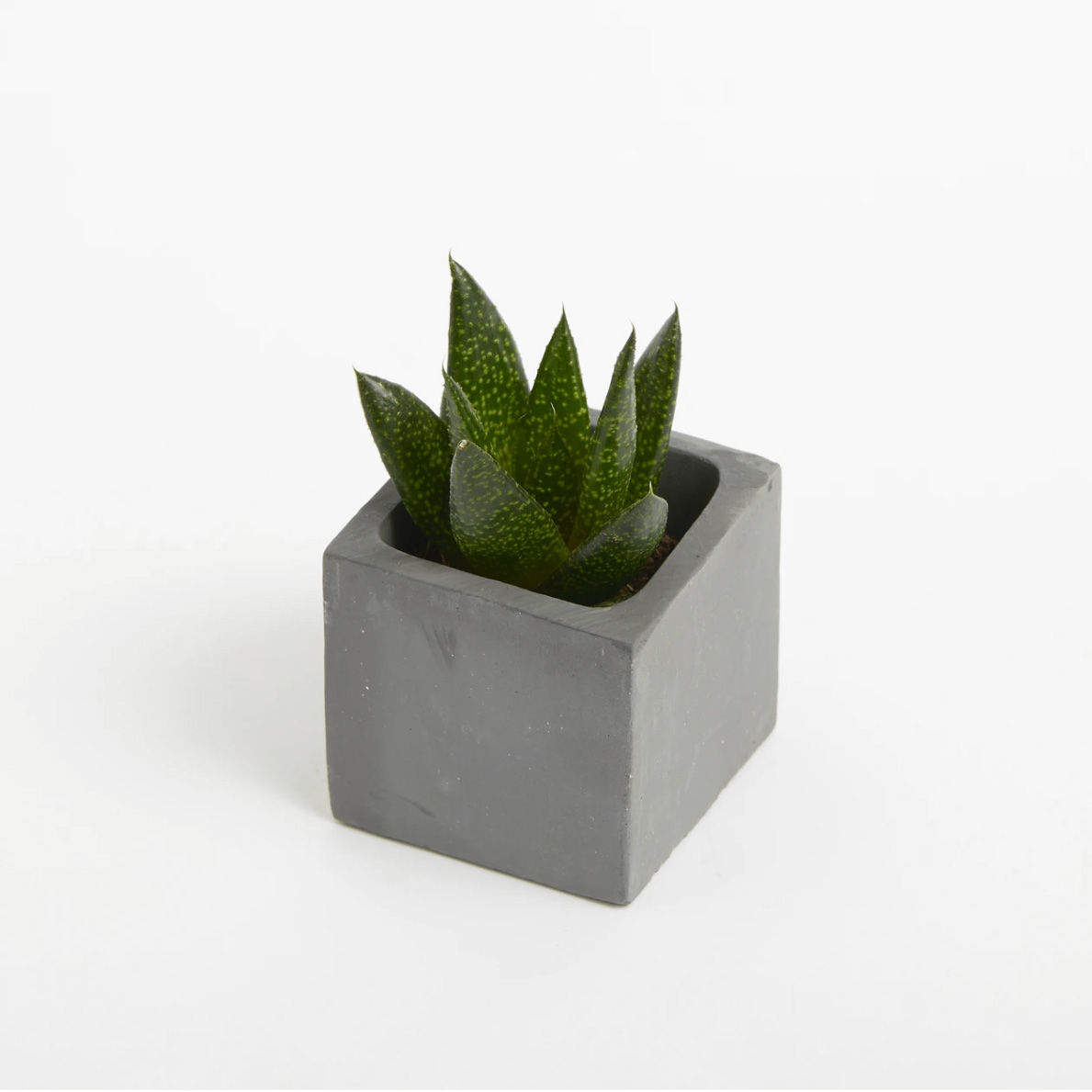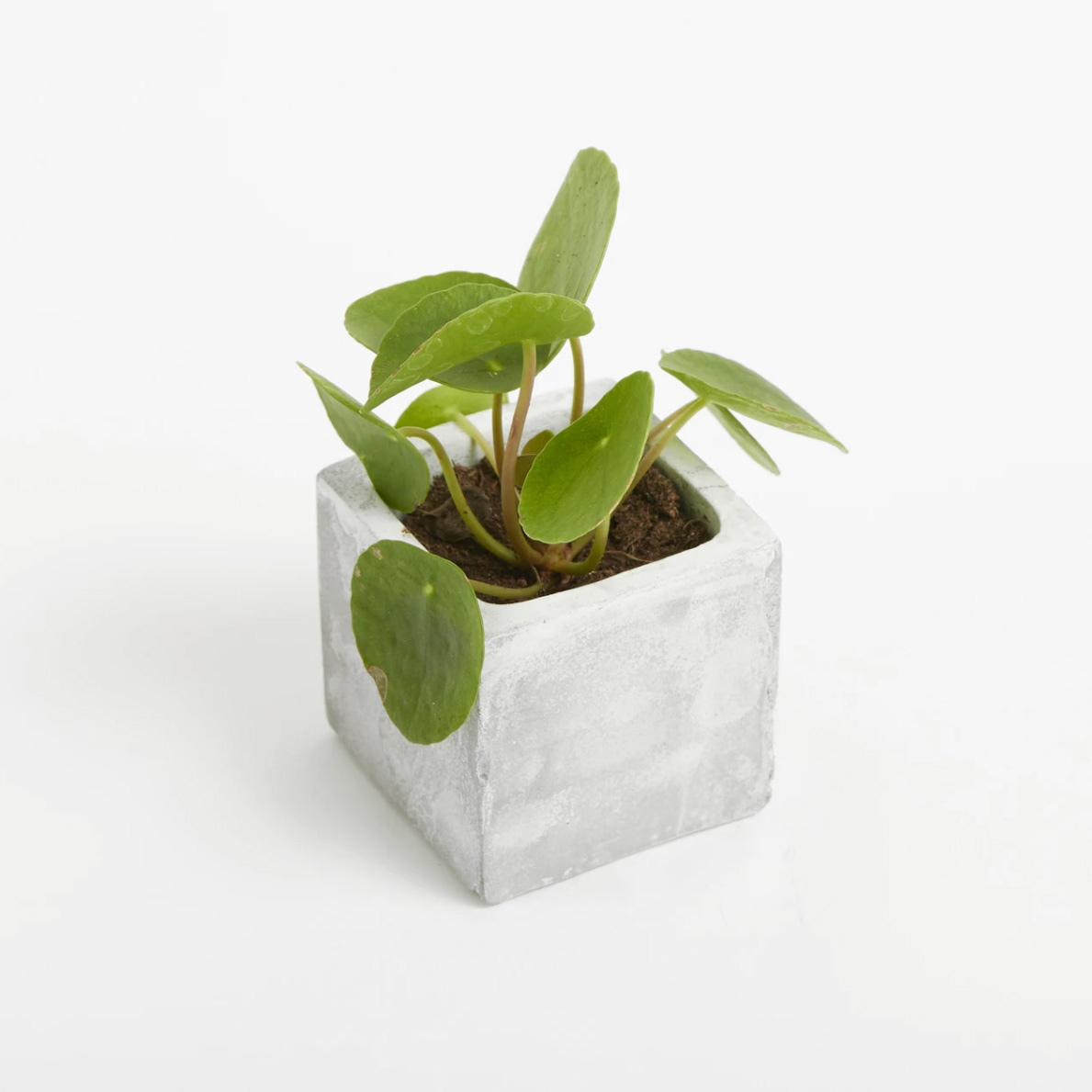 We supply these potted cacti as promotional products, they make brilliant corporate gifts for events, sales promotions or to give to your staff. The concrete pots come in a choice of colours and size, you're not limited to a cactus either, choose from:
Cactus
Succulent
Money plant
Hoya kerrii (heart shape)
Mini Fir tree
Grow your own kits
We want to help you make the transition away from wasteful, plastic promotional gifts, and this product is a step in that direction. A stylish product like this is very unlikely to be thrown away and will last for years. When the contents eventually outgrows it's container the cute little pot can be re-used, or recycled (this will take some effort to get it to a facility that processes concrete). All of the packaging is made from paper/card, which is sustainable and easily recycled. We can help you get creative with a custom printed insert, branded outer packaging and online care instructions like this page, which helps drive traffic to your own online platform.
We can supply as few as one single pot, all the way up to hundreds, even thousands, handling distribution to individual addresses if that's needs. Get in touch if you'd like some prices, mockups or any further information.